IRVINE 2000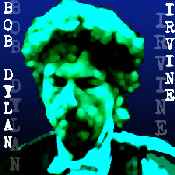 Scouser 1CDR

Verizon Wireless Amphitheater (Irvine, CA); June 29, 2000

Tracklist: Duncan And Brady, That Lucky Old Sun, Masters Of War, Don't Think Twice, Tangled Up In Blue, Country Pie, Down In The Flood, I Don't Believe You, Leopardskin Pillbox Hat, Things Have Changed, Like A Rolling Stone, Forever Young, Blowin' In The Wind

NOTE: To be avoided, incomplete. Irvine -- June 29 2000 and Irvine, CA June 29, 2000 include complete recordings of the performance. This disc also carries an incorrect date.